music theatre for three performers and several rooms by Ludwig Abraham, Andy Ingamells and Daniel Verasson.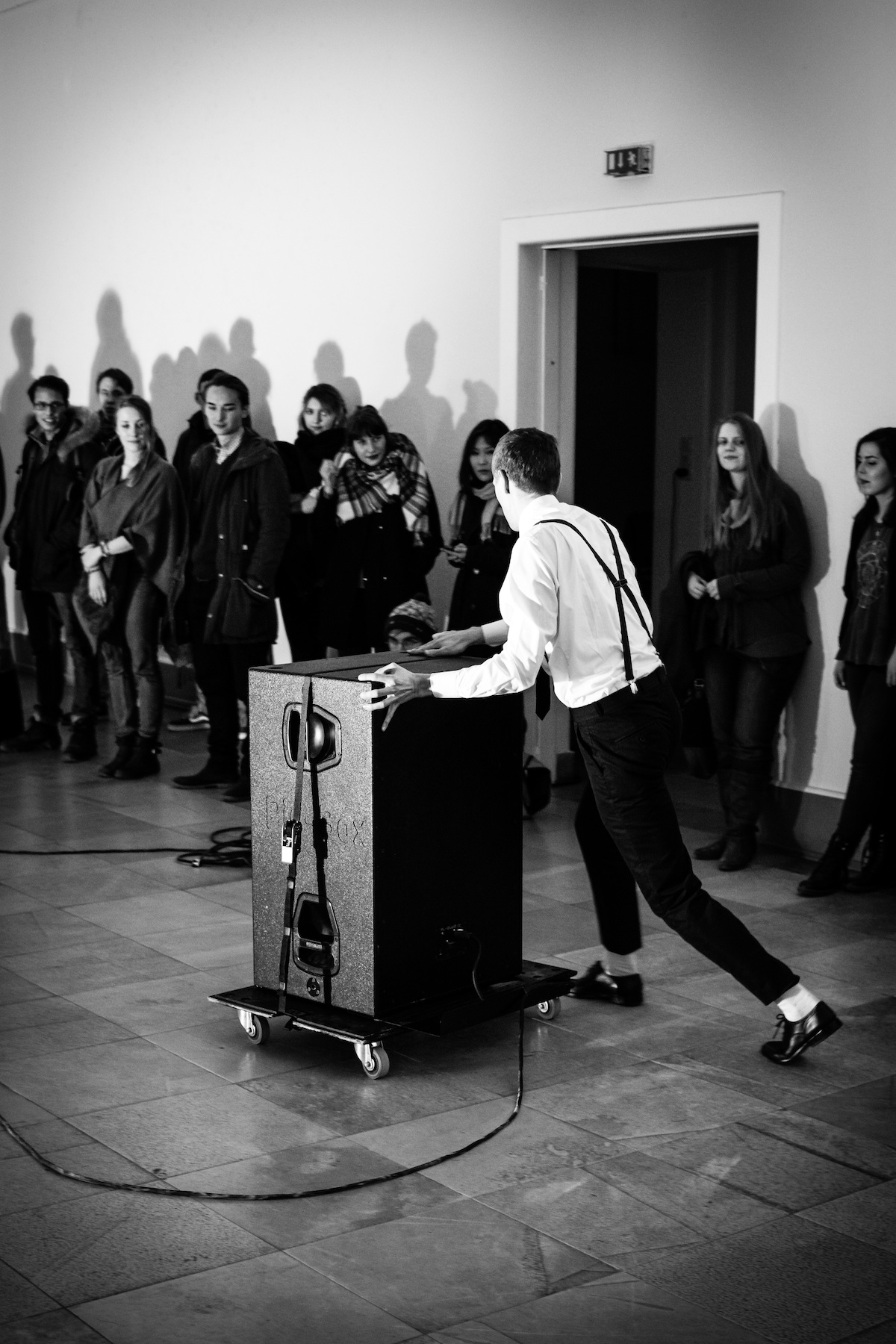 On December 9th 2014, 9 pm, we opened up the Kunstmuseum Marburg for two runs of this performance, a special night full of squash, loudspeakers, lights, objects, people and wine glasses.
Holland, 1889 was developed and performed by Daniel Verasson, Andy Ingamells and Ludwig Abraham, hosted by Trugschluss e.V. and Kunstmuseum Marburg. Also performing and recording the two performances was Jost von Harleßem.
Pictures by Jan Henrik Dodenhof.