radio opera by Ludwig Abraham, performed by Mocrep.
First performance on April 23rd at Co-Prosperity Sphere Chicago, live broadcast by Lumpen Radio. German version showed on July 26th 2016, 9.30 pm at Saeulenhalle in Munich, live broadcast by M94.5.
Supported by Goethe Institute Chicago, Lumpen Radio, City Counsil of Munich, German Music Council and benninger.eberle.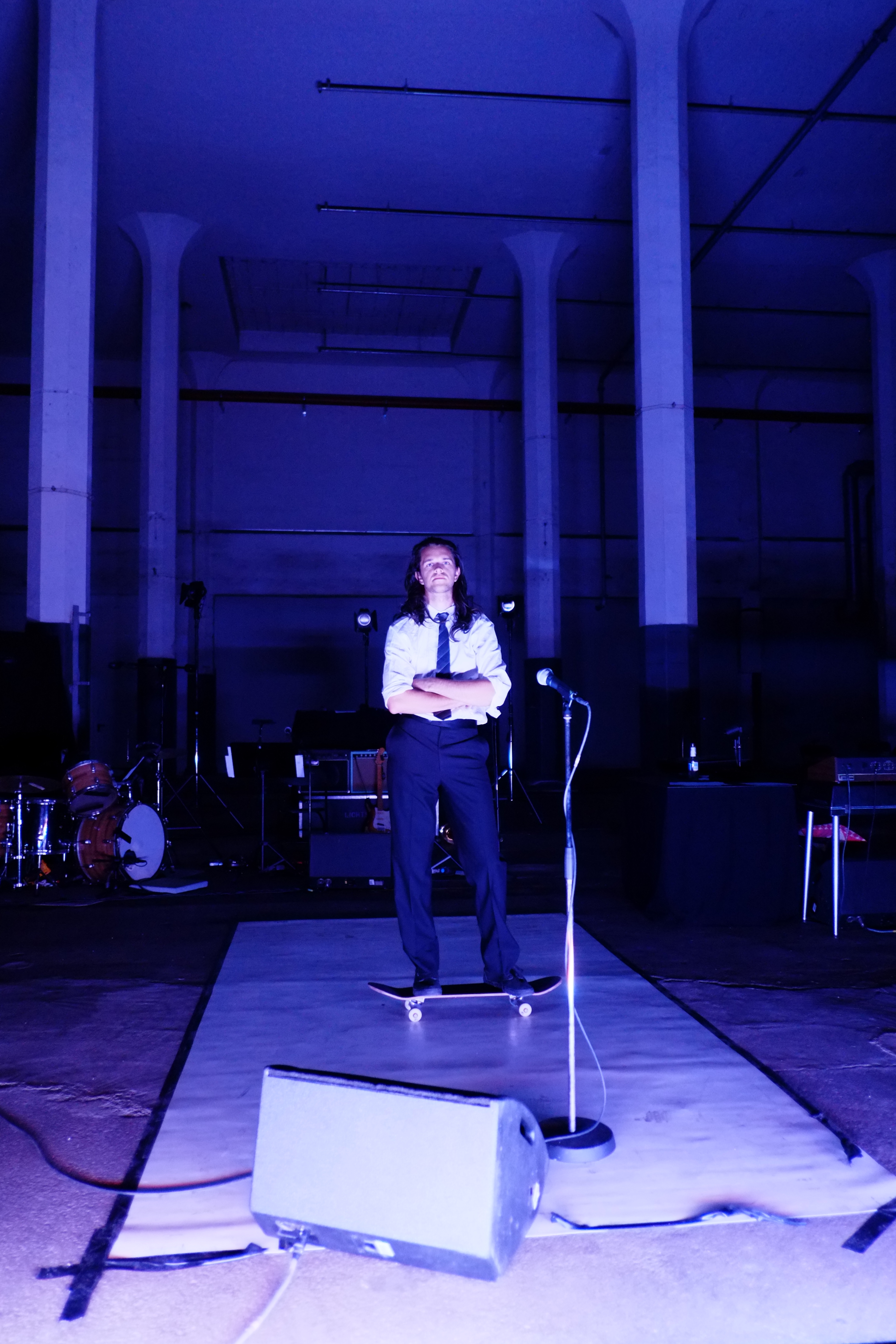 The mostly overlooked style of radio opera, in German "Funkoper", combines a live performance with the simultaneous production of a radio piece. In a collaboration between german composer Ludwig Abraham and the american ensemble Mocrep, the different potentials of the used media and possible modes of perception are tested. This transatlantic collaboration is particularly interesting, considering the great pieces of this genre – for example the Lindberghflug or later Ozeanflug (The Flight across the Ocean) – have been developed by Kurt Weill, Bert Brecht and Paul Hindemith, all Germans that found at least a temporary home in the US, who where influential in the cultural exchange between Europe and the US. The research for this piece is focused on established cultural connections between the two countries, like the musical footprint of the different refugee movements, dating back to 1848 or the Third Reich, the reminiscences of GIs returning from Europe after the Second World War, the German appropriation of phenomenas like skateboarding and rock or the development of techno and house – read electronic music – as a conversation via records and tapes between Duesseldorf, Munich, Berlin and Chicago, Detroit, New York.
To test the outcomes of this project and to pay homage to the utopian appeal of the "Funkoper" – using the example of Edgar Varése's idea of a worldwide live broadcast radio opera with participants in several countries – Record was not only be performed in Chicago, but also in Munich on July 26th 2016.